Mini Guide to Buenos Aires
Los hermanos están al lado, sabemos Argentina! And that's why tips about Buenos Aires are always very welcome, since they're right next door.
At World Cup time, we shouldn't forget our neighbors and biggest soccer rivals!
This rivalry stops there, after all, every time I've been to Argentina they've treated me very well!
That's why I've decided to give you some tips on Buenos Aires and the places I liked best there.
Accommodation
I've stayed in hotels and hostels and I ended up enjoying the hostel experience MUCH more, not just because of the price, but because of the comfort, service and everything else.
Of course, this Buenos Aires tip doesn't apply if you're thinking of luxury or high-end hotels, but if you're not, read on!
O Florida SuitesIt's in a great location, it's clean and super fun, not to mention the wonderful breakfast with the best dulce de leche I've ever had there, a delight!
If you're in the mood to save money, there's a well-equipped kitchen in the hostel's common area. Here you can also connect to the internet and share your adventures with other guests in a very relaxed environment with several computers. In the evenings, there is also a pre-dinner party with different themes in the bar in the basement, and it's worth noting that breakfast is served daily in the same bar.
In addition to the mixed rooms, there are also private rooms for couples who want a little more privacy. As I went with friends, I stayed in the 6-bed mixed room and I liked it a lot.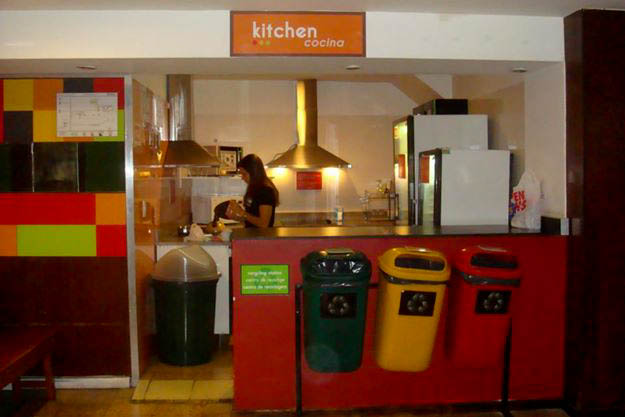 Food
Everyone knows that Argentinian cuts are very famous and they really are delicious!!!
I went to a restaurant called Follow the Cowwith meat and an ALL YOU CAN EAT AND DRINK buffet!!! That's right, in addition to the free buffet, drinks are also available with a choice of wine, beer, water or soft drinks. Oh, and don't forget dessert. All included in the price!
I've heard that this Buenos Aires tip is a bit obsolete and that the restaurant is no longer the same (updated in 2017)
The restaurant is in Puerto Madero, a neighborhood that has been completely revitalized and is a great place to stroll around and enjoy the evening.
Argentine pasta is also very good, with good wines to match. In Cale Florida there are a few restaurants that are easy to get to and very tasty.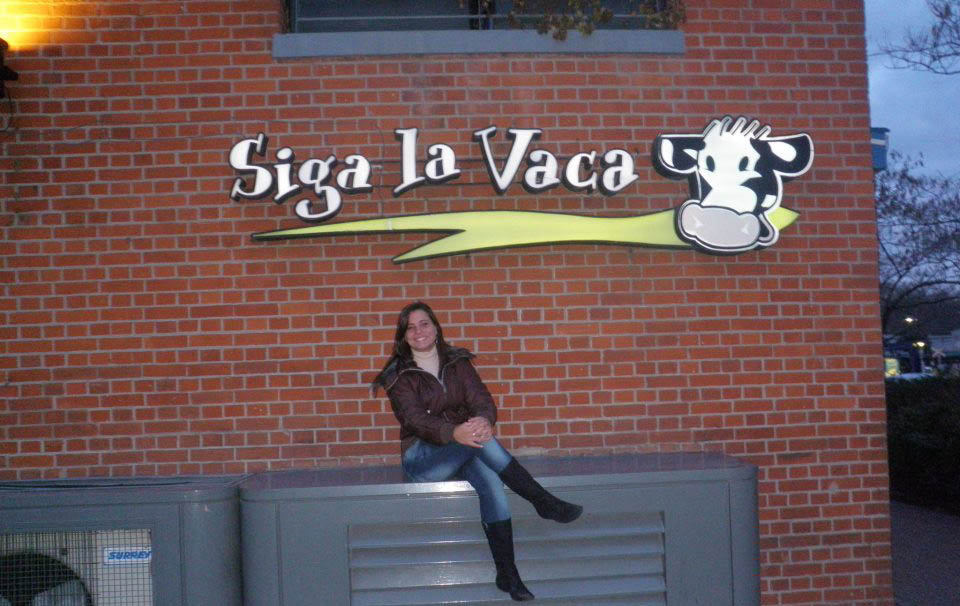 Transportation
Cab
We Brazilians take a lot Cabs are cheap there, but taking care is extremely necessary.
Pay close attention to the banknote given to the driver, as there are some scams where they claim to have given you a smaller amount, or even take pirate cabs (which are sometimes even robbed), so it's very important to check that they are from cooperatives.
Buses
Taking buses around the city is also a great option, they are easy to understand.
Another plus point is that with the bus you can see the city from above at a more favorable angle. Remember to have coins on hand, as the collection system in Buenos Aires is different and you have to deposit coins in the collection machine.
Metro
For me, the metro was the best way to get around the city, practical and fast! It takes you anywhere without too much hassle. By metro, you miss out on the sights you see, but the time savings are worth it!
Tourist Bus
The first time I went to Buenos Aires, I took a day for this tour and to see as much as possible.
I recommend that you do this and see all the sights in one day, so that you can get to know everything you liked later. Do it on a Sunday and go to the San Telmo market.
Tours not to be missed.
Lujan Zoo!

My favorite of all and a regular feature of every trip to Argentina!
A worthwhile tip about Buenos Aires is to go on your own! I've done it every time and with a conventional bus.
The zoo is about an hour from the city and you have to set aside the whole day for the tour, because once you've entered, it's hard to leave.
There you can stroke lions, give milk to tigers and feed brown bears. Many people say that the animals are doped, but I didn't see anything like that when I went, quite the opposite, I saw the animals very active and even running around with their keepers during the breaks that are required to de-stress the animals. I found the place very magical and crazy!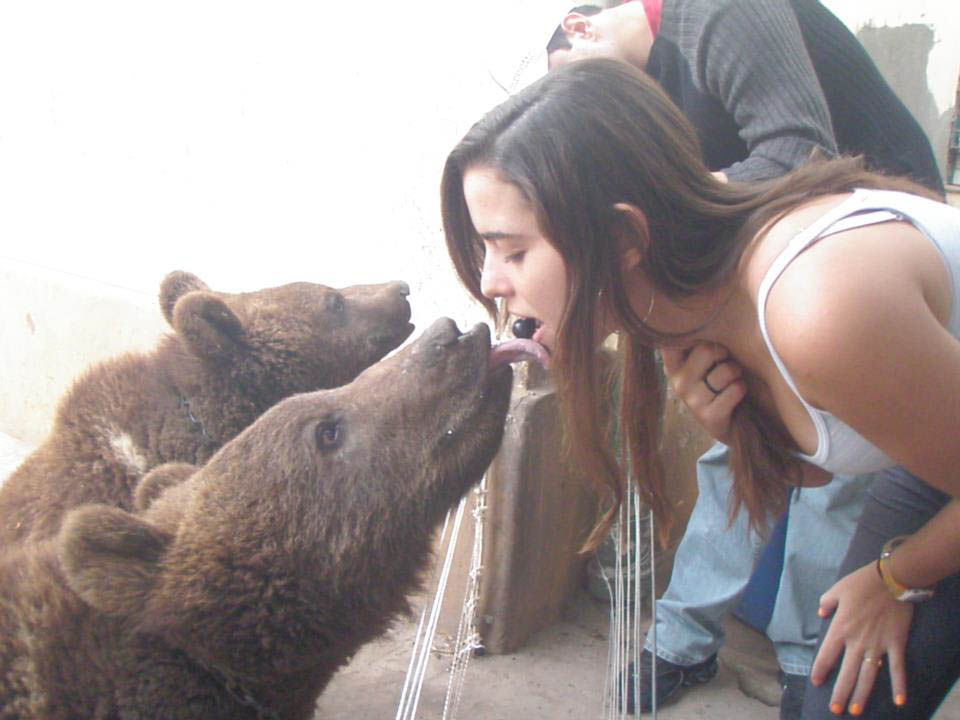 La Boca and El Caminito
The famous La bombonera, with the statue of Maradona and everything else, I didn't get to go inside the stadium to see the pitch, I was satisfied with the store and the mini museum at the entrance and ran off to see the Caminito. This is well worth a visit, all decorated with colorful houses, delicious food and artists dancing the tango and calling tourists to take pictures.
There, you can easily find the famous dulce de leche or houses that have become museums with statues of Maradona in every shape and form.
But beware that it's still a bit of a heavy bar there and after dark or in deserted backstreets it's best to be extra careful.

Recoleta
The square is beautiful with a simple church and jaw-dropping lighting.
There's a little market with handicrafts and pretty clothes, so it's worth a look! I always find something nice to add to my shopping in the city. Don't forget to try the empanadas, they're delicious and a good afternoon snack.
Right next door is La Recoleta cemetery, where Eva Perón, better known as Evita, is buried, a very famous tourist attraction in the city.

Cale Florida
It's a lively street, with lots of vendors displaying their wares on the street.
There you can find everything, very cheap stores and where I found my overcoat for 100 reais and it was the overcoat! Great price.
There are several restaurants lining the street, to suit all tastes.
Many street artists entertain the street with a wide variety of arts and musical styles.
Near the hostel, there is a shopping center that is also a market, making it a great option for buying groceries and water.
Tango!
Anyone who goes to Argentina and doesn't see the famous tango hasn't been to Argentina!
Many venues put on tango shows with unmissable dinners, but if you're not such a fan of tango (although it's worth going to at least one), you can indulge yourself with the street shows or in restaurants, which are also very famous.
Just ask where there's a restaurant that also has tango, and you can combine the useful with the pleasant. I love getting to know other cultures.
Casa Rosada
The government house is really pink and very pretty!
Everyone who goes to the city passes through it, so this tip couldn't be left out of this text.
You can take a guided tour and it's one of the city's most famous landmarks.
Around the square that houses the Casa Rosada, there are some very nice bakeries where you can have a coffee or a snack.
Tour of the Tigris
All right, Tigre isn't really a tip from Buenos Aires, it's a day trip from the city.
However, it is a famous tour and also requires a full day, as Tigre is not in the city of Buenos Aires and you have to take the train there.
The journey is very easy and peaceful, the town is beautiful, but I have to confess that I didn't enjoy the walk itself very much, I found it monotonous and time-consuming just strolling along the river, seeing houses and nothing else, what saved it was the beautiful sunset I ended up seeing over the river.
What I really enjoyed was the casino I went to after the tour. It's nearby, after all, it's always good to win a few bucks on the machines, right?

Well, Buenos Aires is huge, the city is very beautiful with European touches, so it's hard to say it all.
If you have any questions or curiosities, there are more posts on the blog about all my experiences in the city.
And with lots of tips on Buenos Aires.
I hope you enjoy your trip!
Do you have any more tips? Don't hesitate to comment.
See here another trip of ours, this time to Thailand.
Be sure to follow us on Instagram and enjoy all our trips in real time.
Or travel with us in our videos on YouTube!